back
loop II.
2012; 125 x 70 cm, 5 drawings, 6 layers of glass, installation

An Obsession with Perfection.
It started with a few sketches made some time ago.
I obsessively re-work them into drawings again and again.
More and more precisely.
It never gets flawless though.

Here and now, at this stage the drawings are installed between the layers of glass.
A faultless layering with a faultless transparency creates a tremulous drawing inside a mirror.


---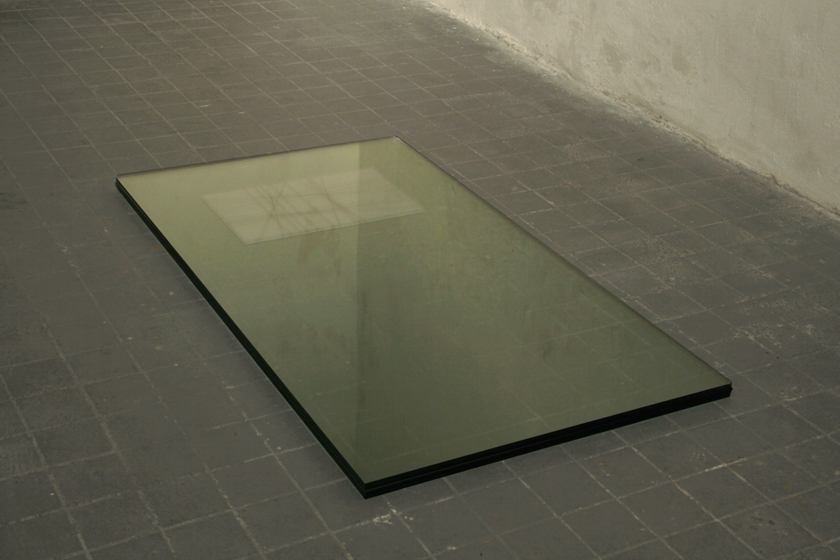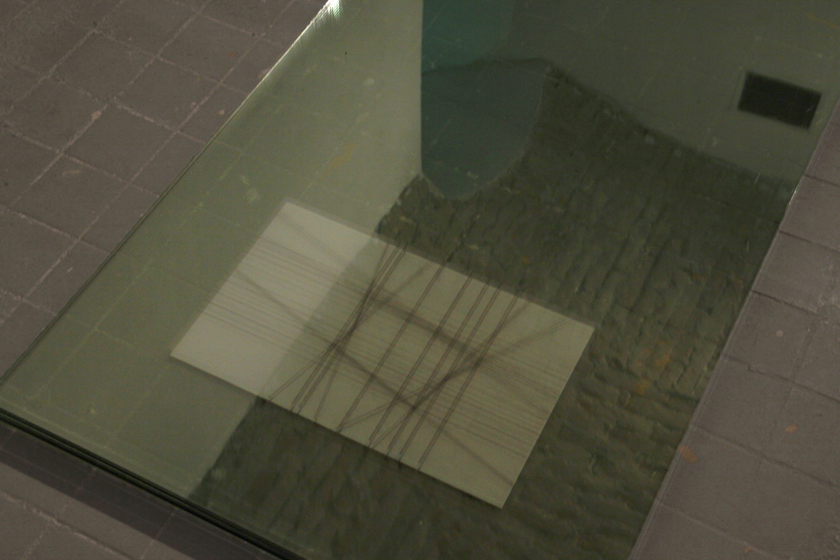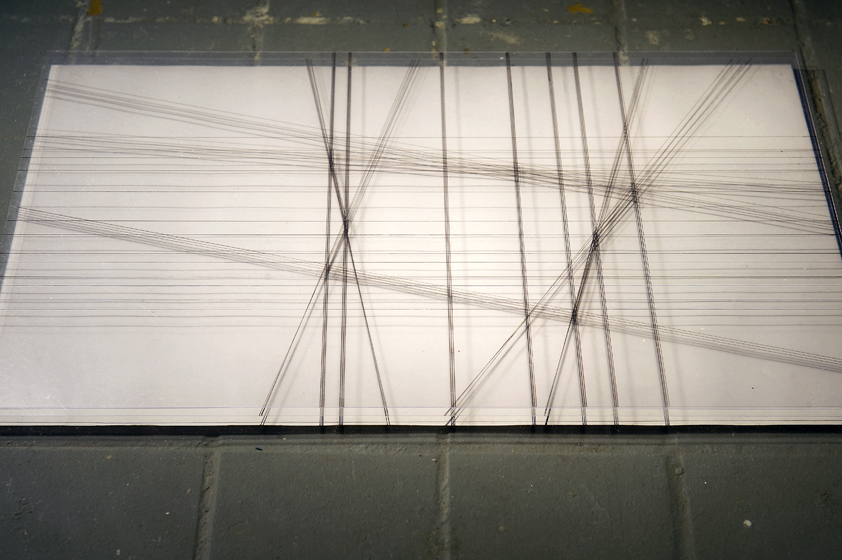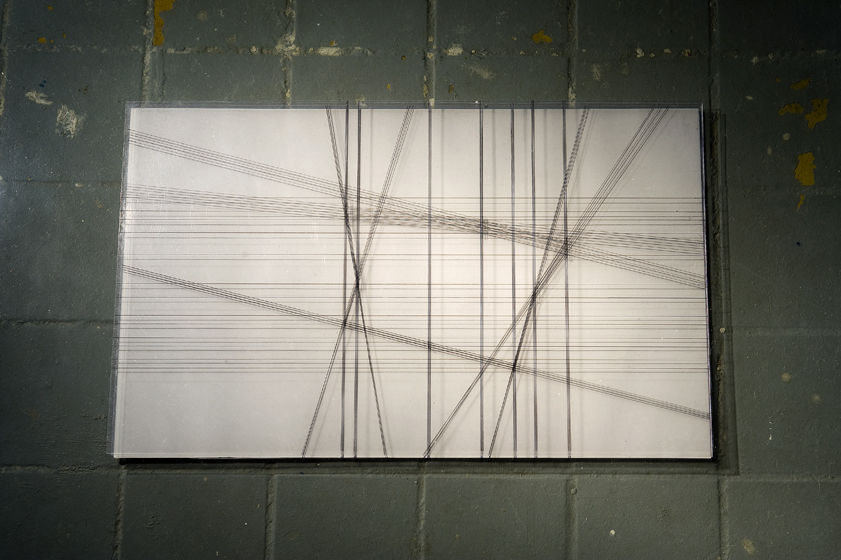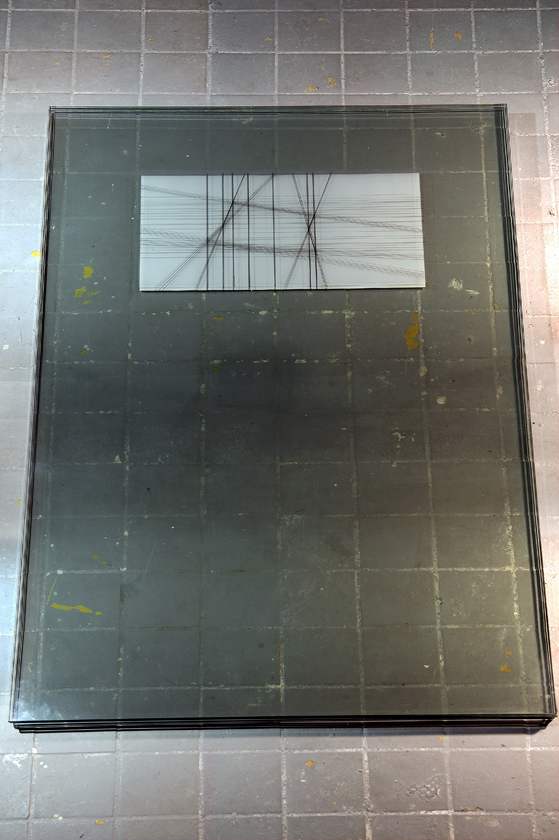 back