back
revolution must be beautiful
series of sequin embroideries on canvas, various sizes
2016-ongoing
a black bloc is a tactic for protests and marches where individuals wear black clothing, scarves, sunglasses, or other face-concealing and face-protecting items. the clothing is used to conceal marchers' identities and hinder criminal prosecution, by making it difficult to distinguish between participants. the tactic allows the group to appear as one large unified mass, and promotes solidarity. black bloc participants are often associated with anarchism.
black bloc marches are a phenomena of ultimate protest and unity of participants, but their strategies have already been coopted by sovereign ideology of neo-liberal capitalism. protest and revolution now becomes a spectacle, mediated show to conform masses, sort of ornament of the system. i transfer images of these protests (working patiently, but is it meaningful?) on canvas as minuscule embroidery of tiny sequins in black color (black as a /dis-/color of both anarchism and of timeless ellegance). the resulting works are magically appealing, glittery, kitchy ornaments void of meaning and radical potential.

abstraction of visible sign of radical protests becomes toothless spectacle.
---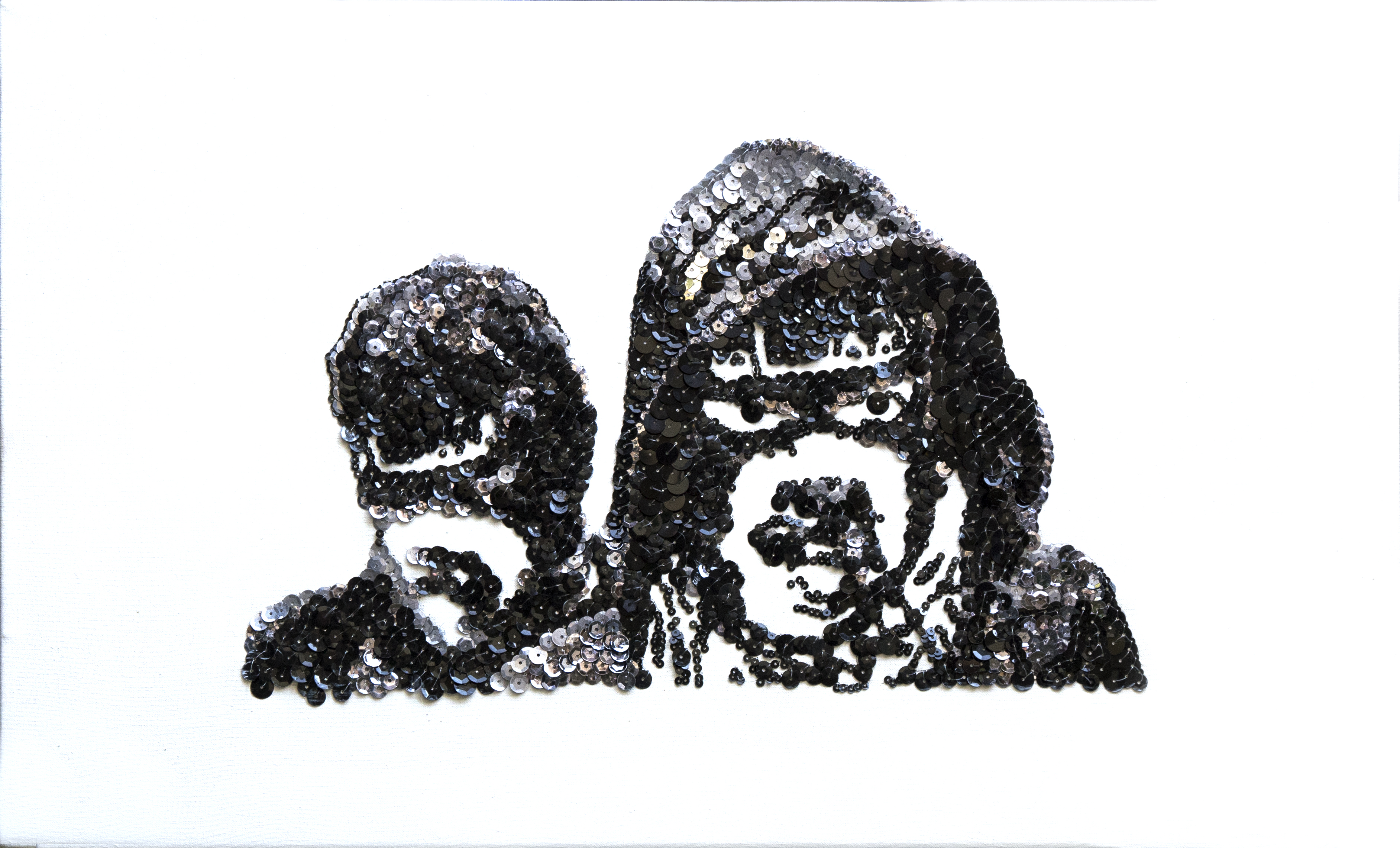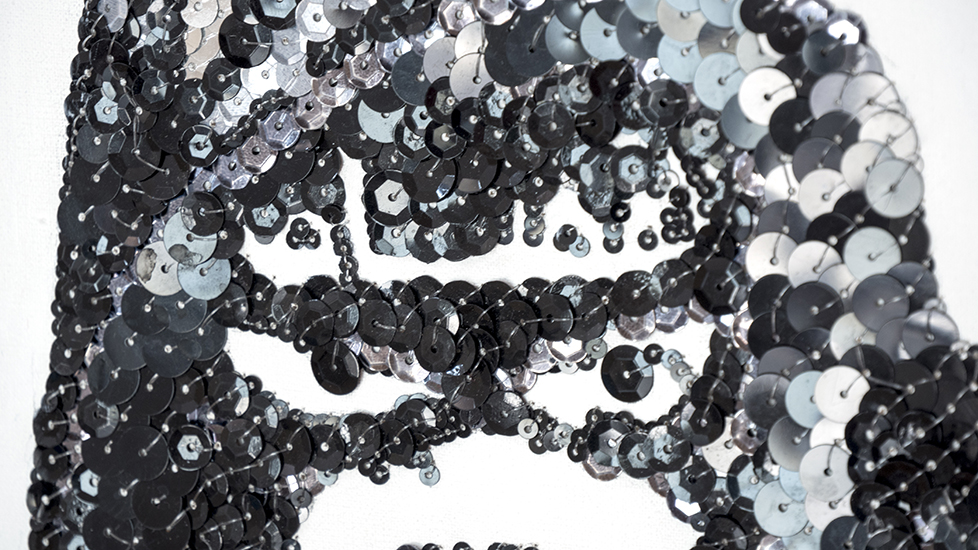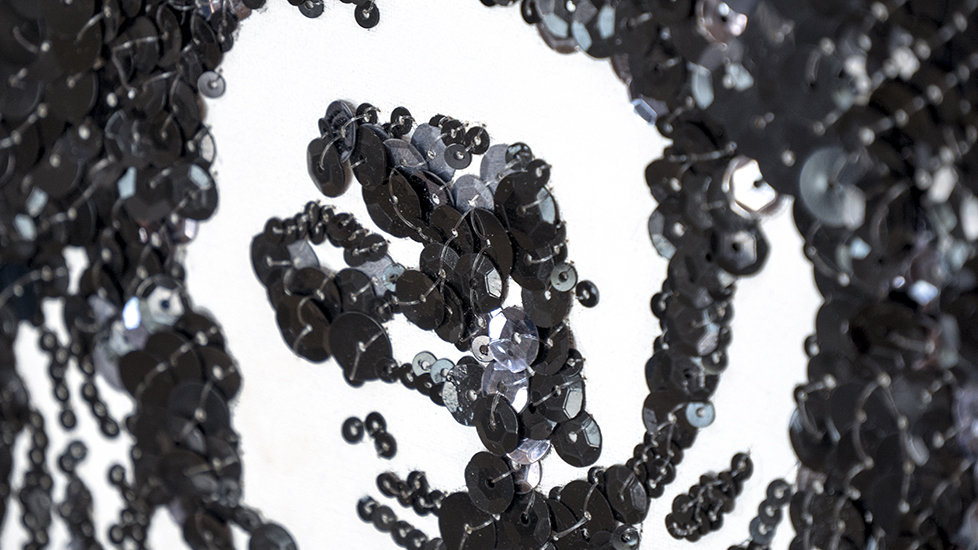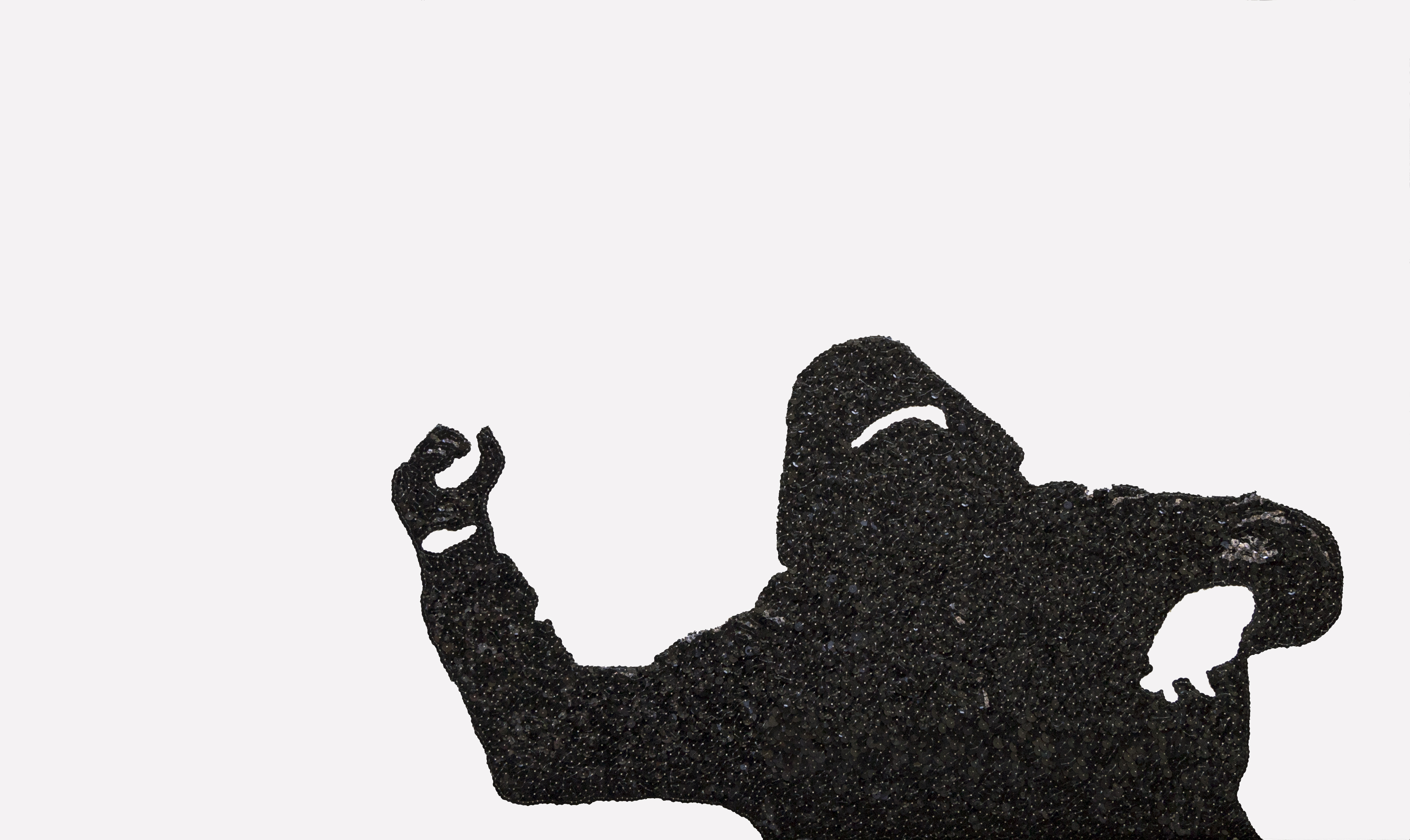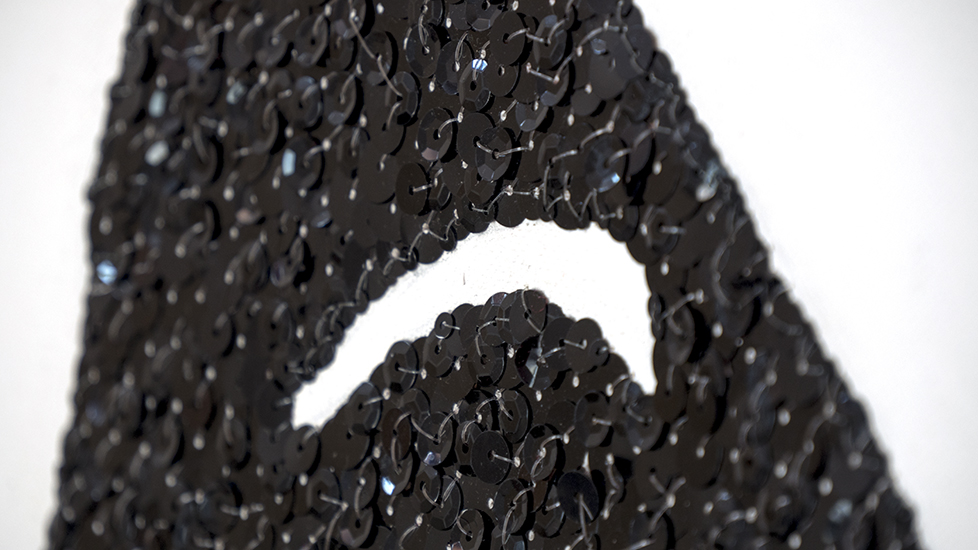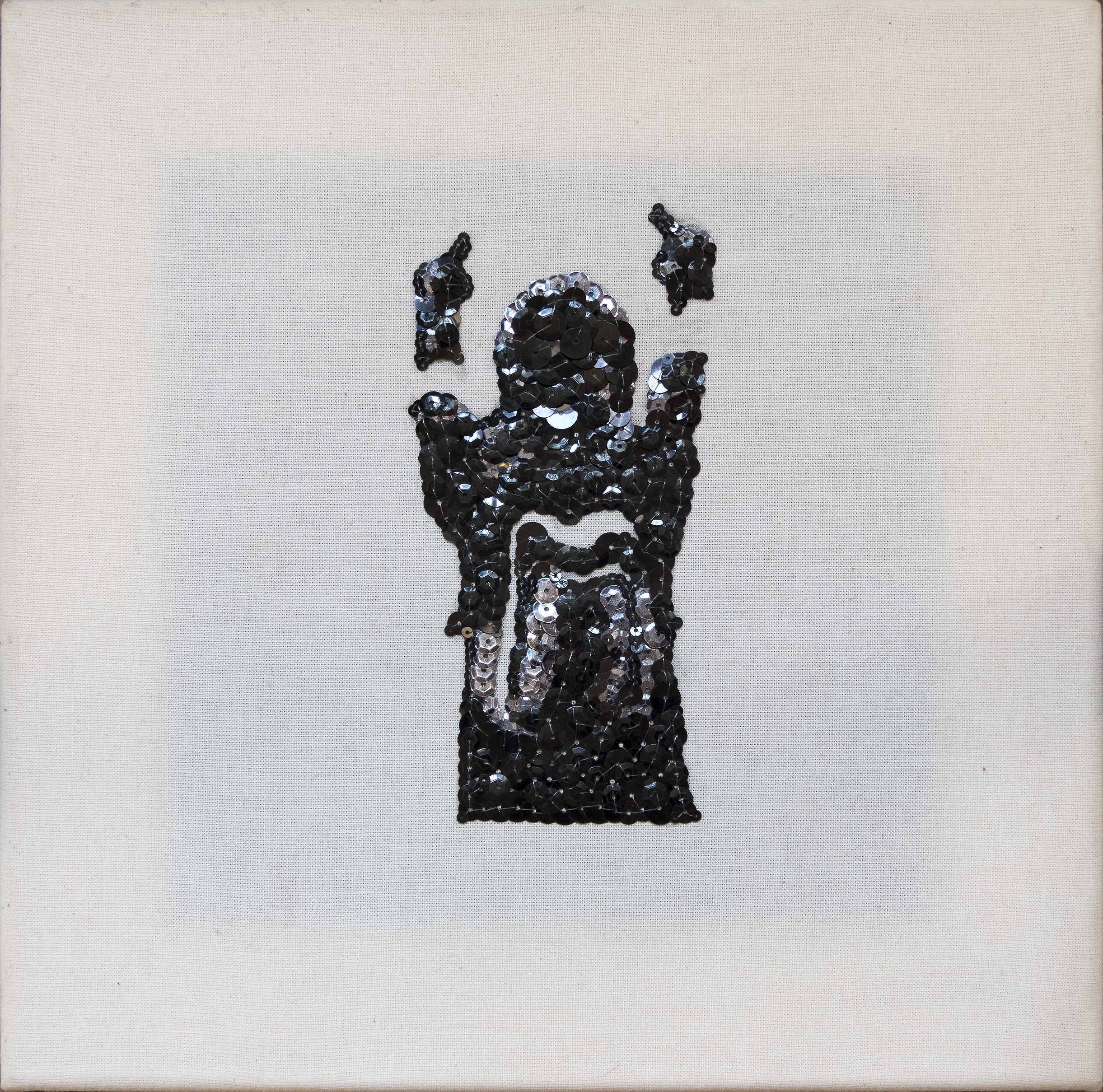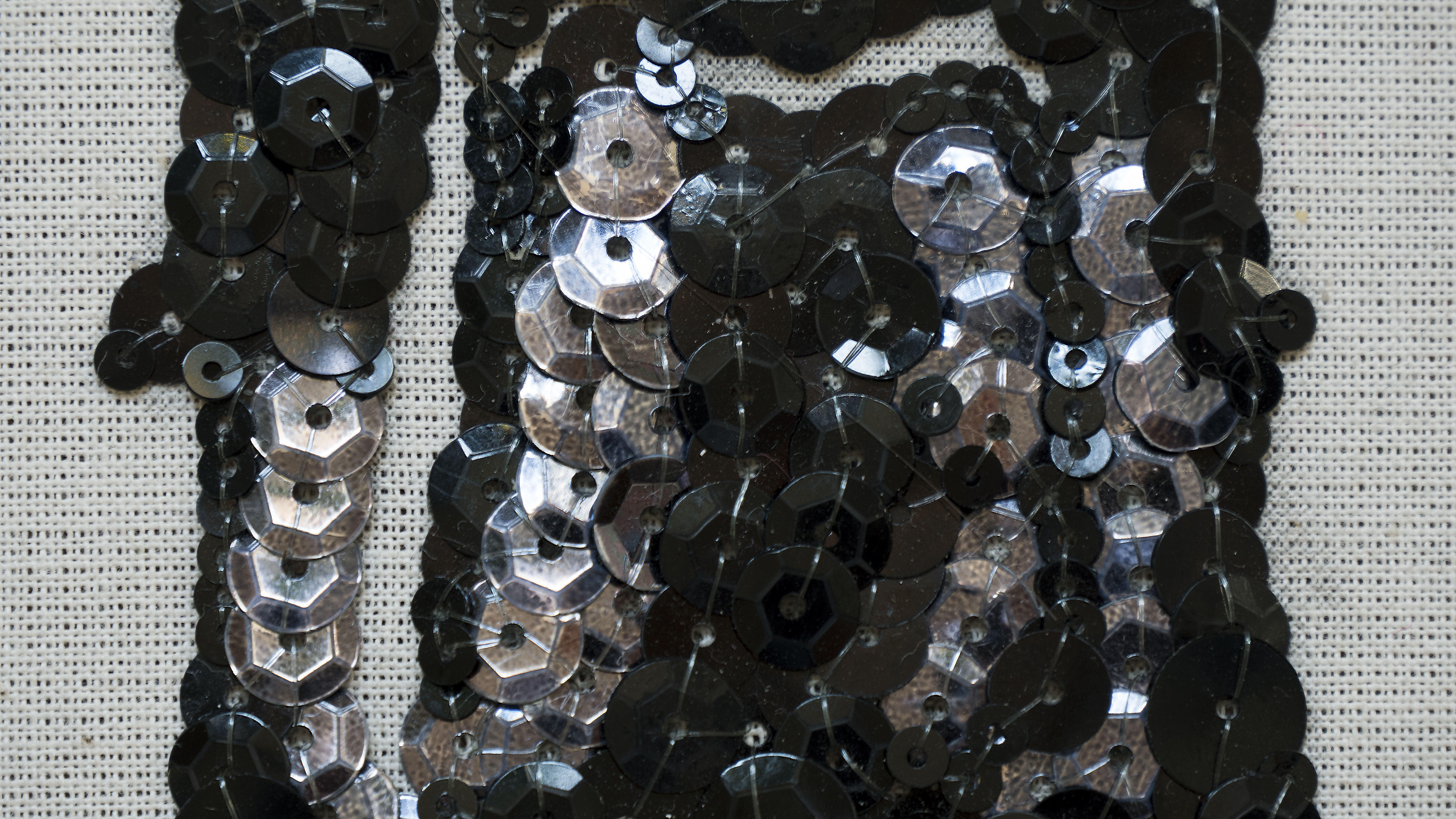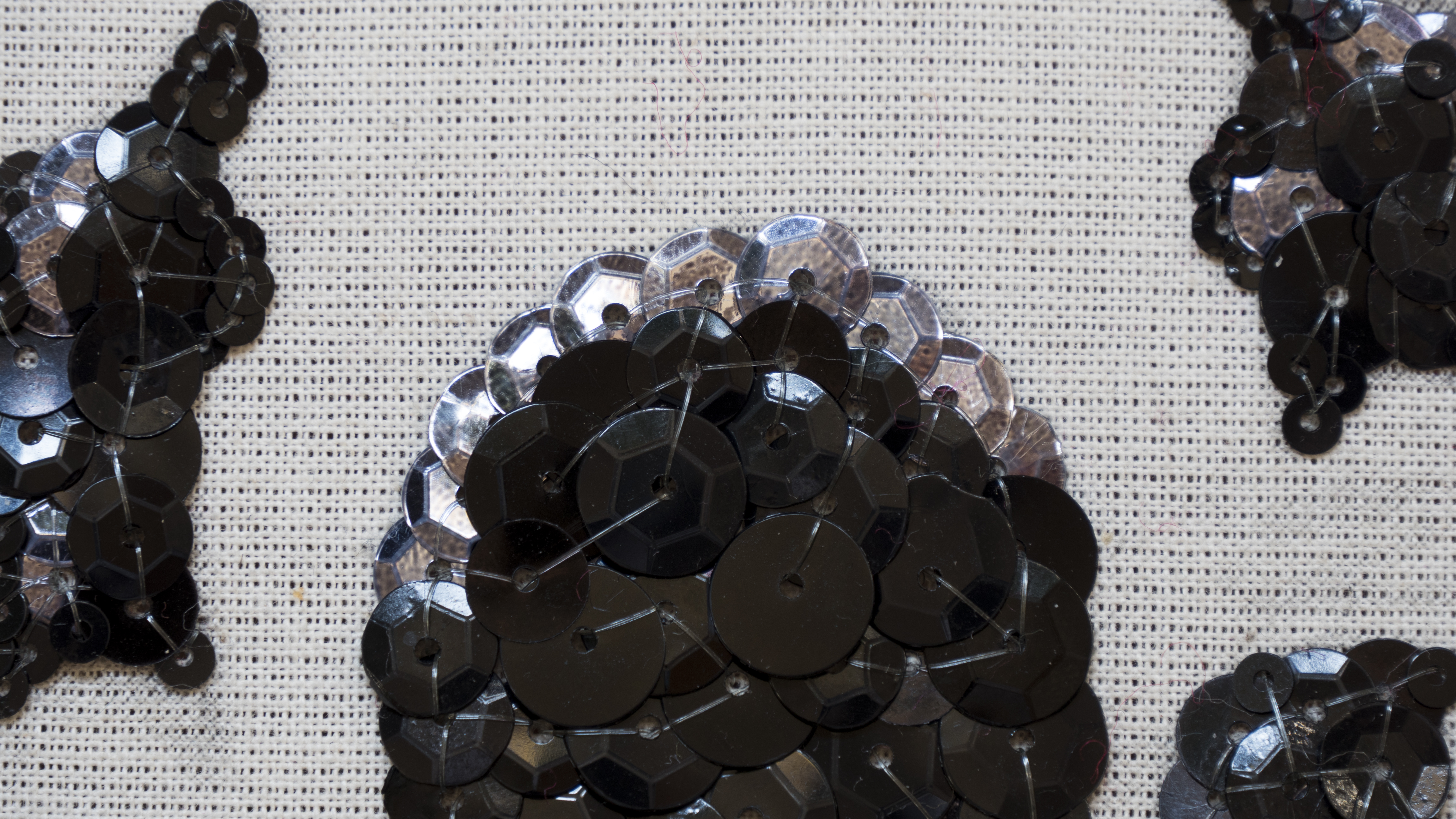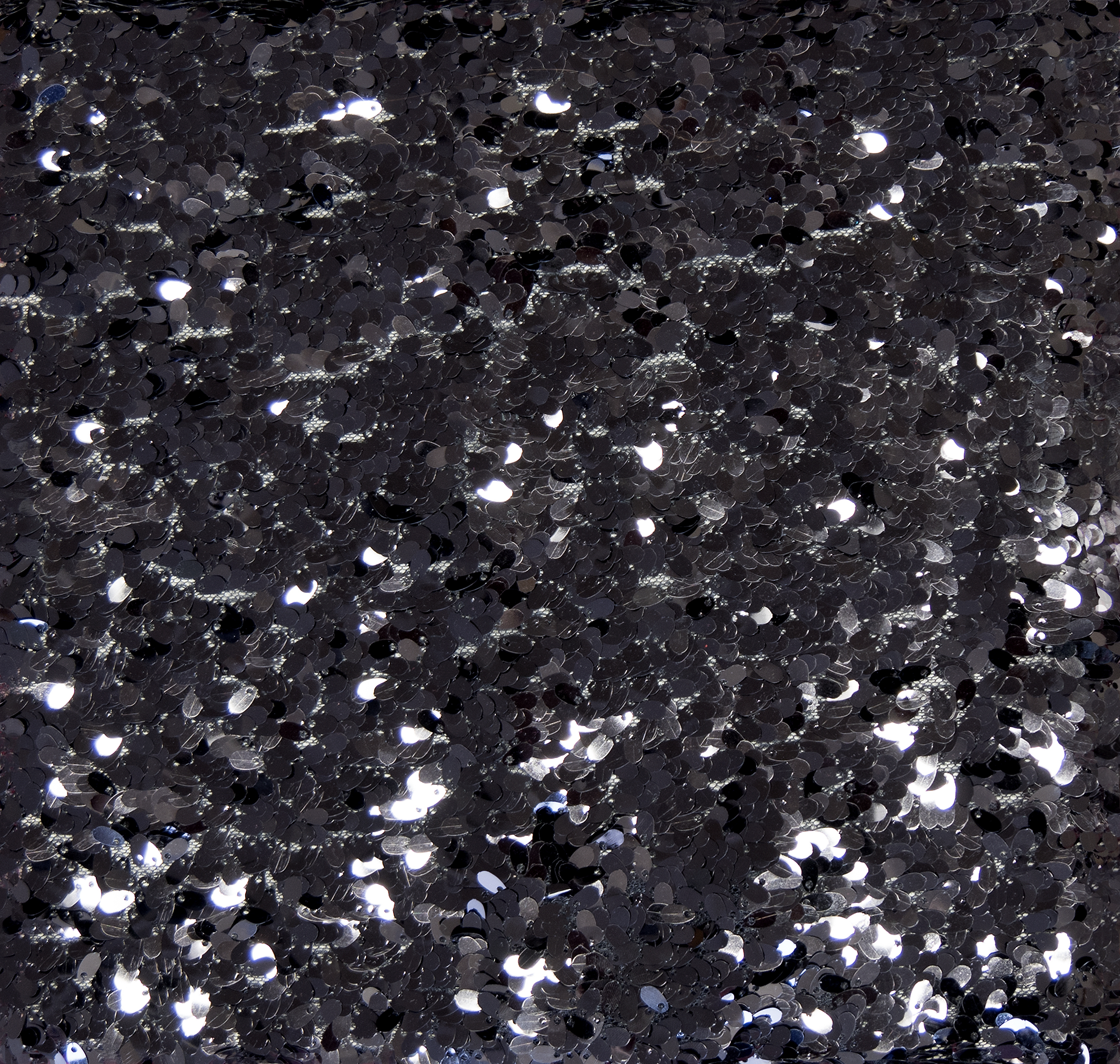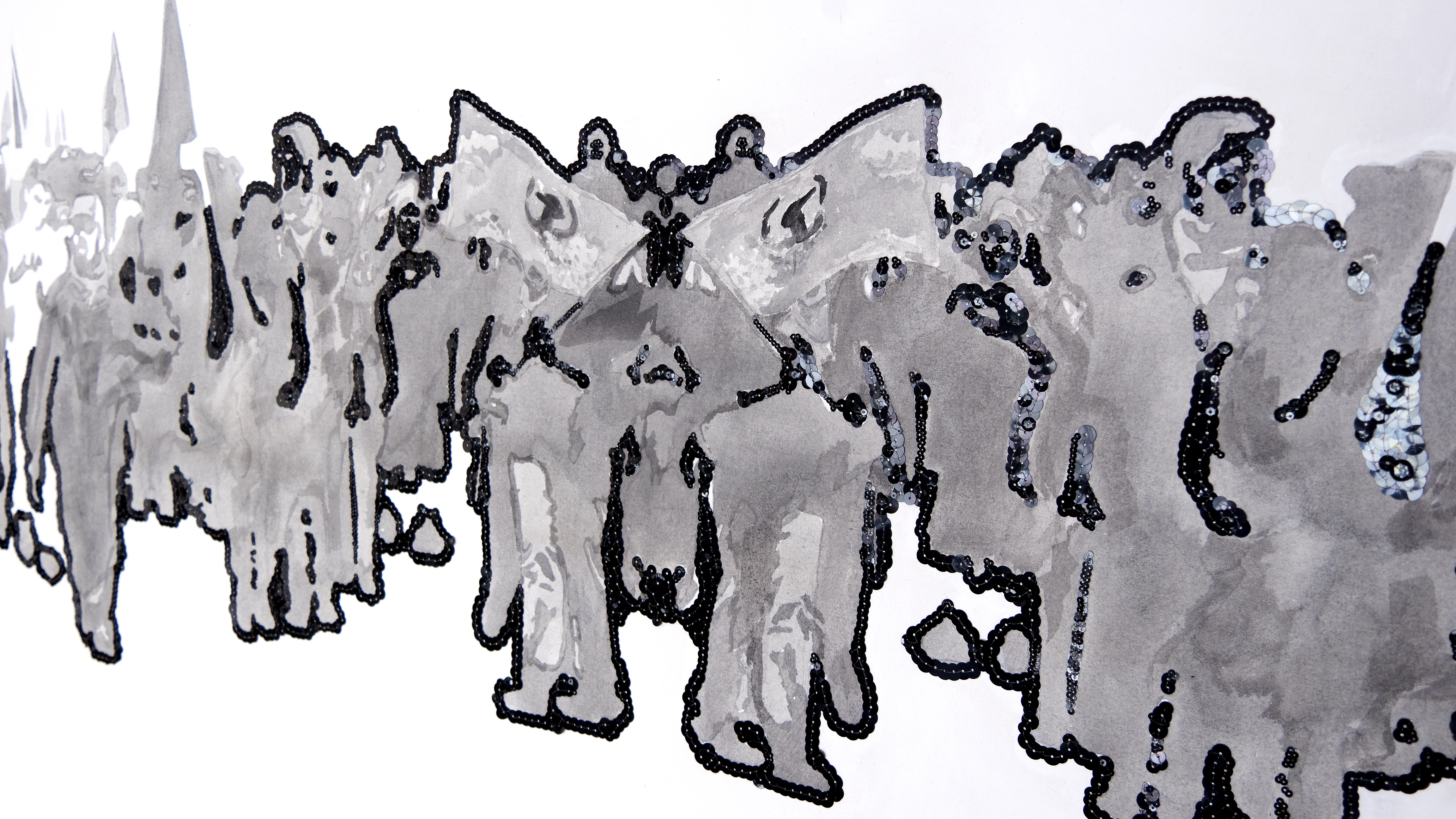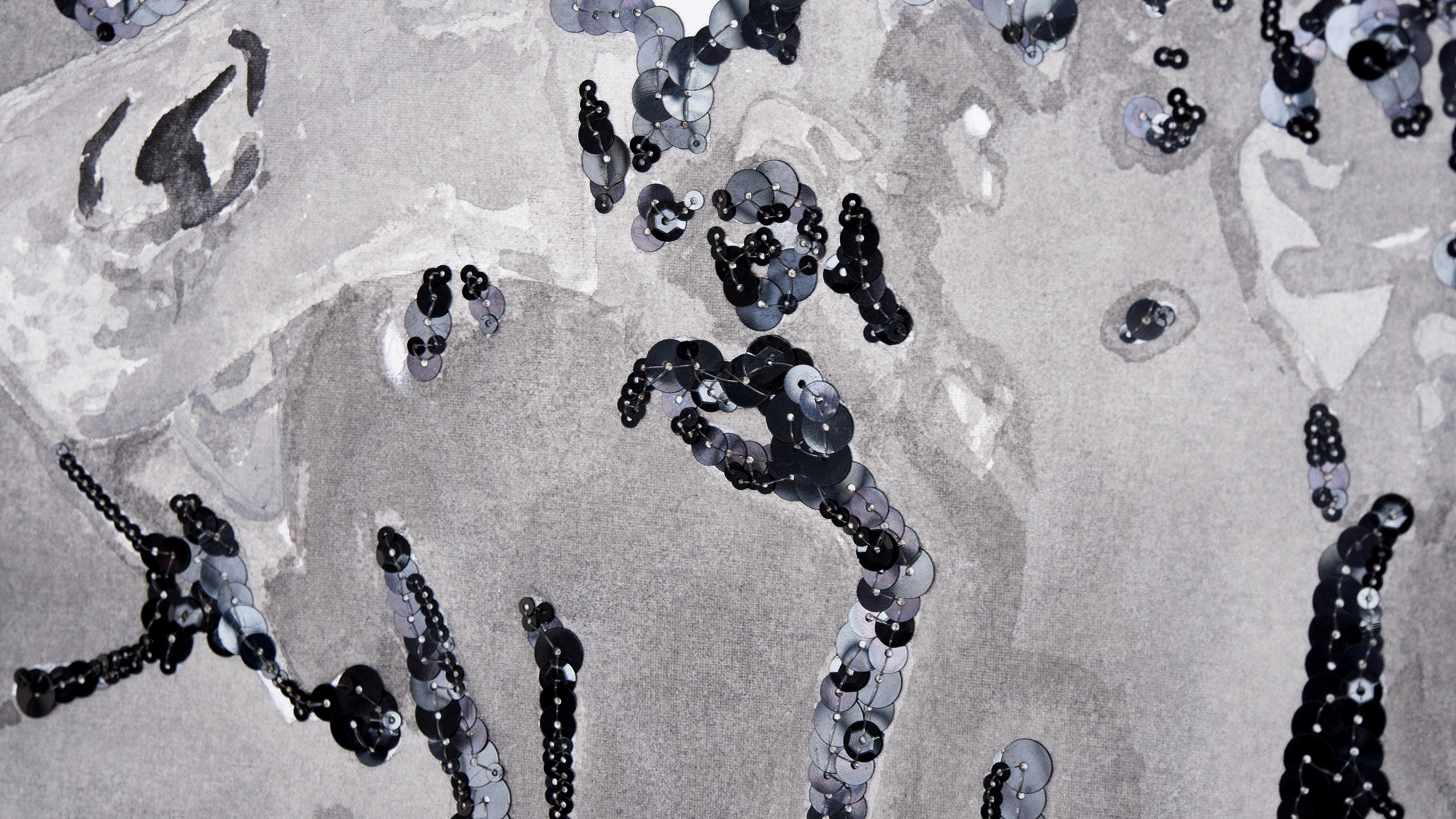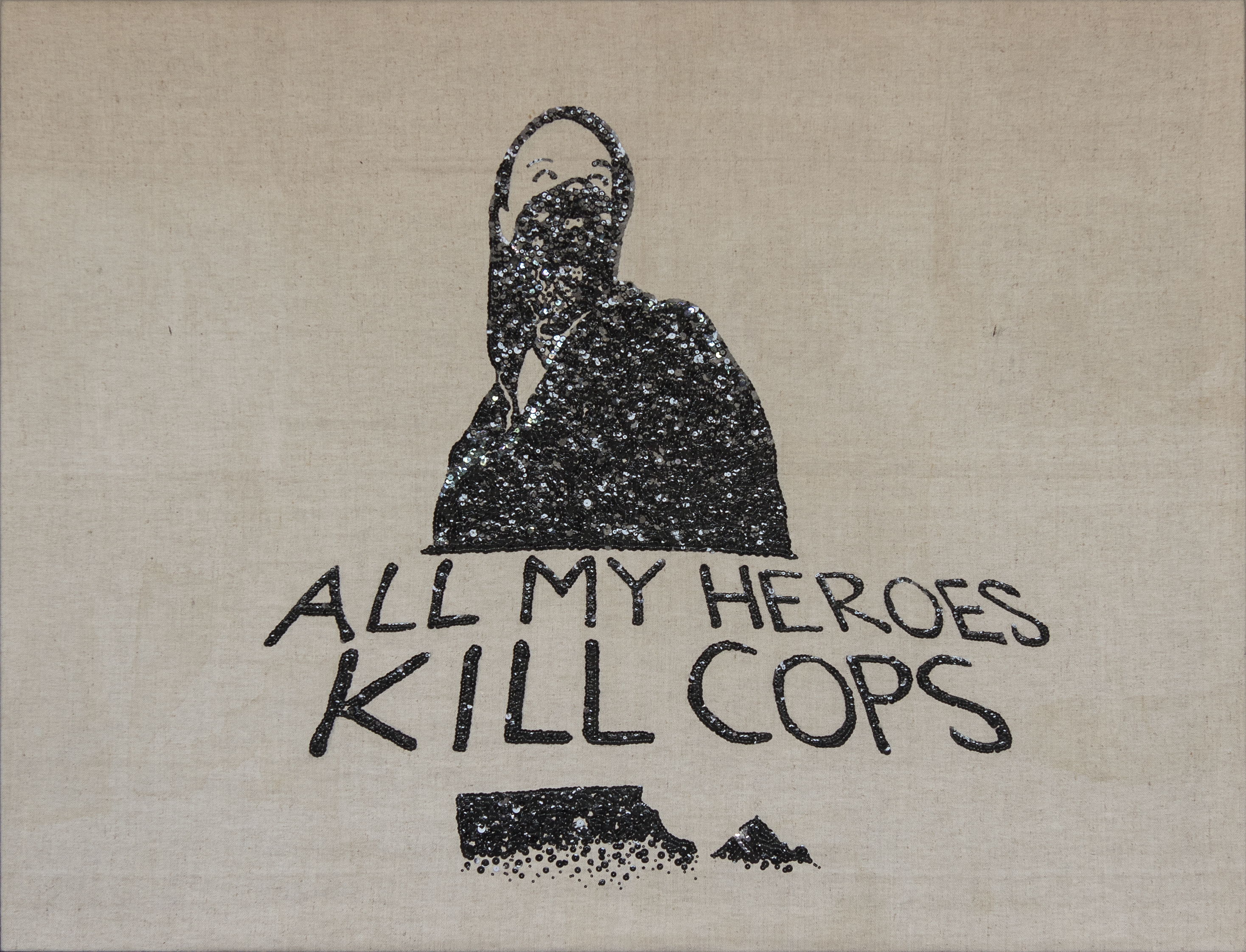 back